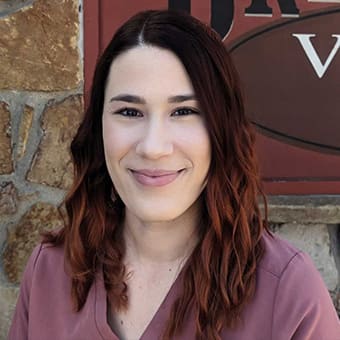 Dr. Bailey Butts
Dr. Bailey Butts grew up in Los Angeles, California where she received her Bacheor's degree in Biology. She attended Ross University School of Veterinary Medicine, finishing out her clinical year at The Ohio State University, graduating in January of 2021. She worked in Ohio for a year and a half before moving to Tennessee.
Dr. Butts currently lives in Murfreesboro with her sister Brittany who is also a veterinarian. She has one cat named Hobbes and a golden retriever named Calvin. She has a special interest in soft tissue surgery and dentistry.
In her free time she enjoys reading, writing, and spending time with her family.