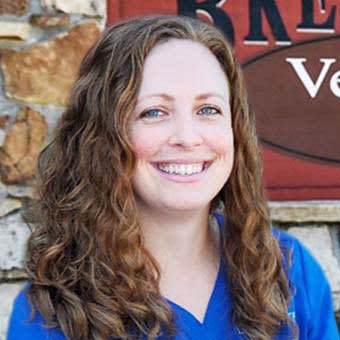 Dr. Brooke Frautschy
Dr. Brooke Frautschy attended the University of Missouri-Columbia and received a Bachelor of Science in Animal Sciences in 2006. She then graduated from the University of Illinois College of Veterinary Medicine in 2010. After practicing at a small animal clinic in Illinois for four years, she moved to the Nashville area in 2014 to be near family and enjoy the city.
Dr. Frautschy has a special interest in preventative care and internal medicine, especially endocrine diseases. In her spare time, she enjoys hiking, reading, and being outdoors. Dr. Frautschy lives in Franklin with her retired racing greyhound Lacy and cat Elliot.
​